Jurassic World: Dominion Dominates Fandom Wikis - The Loop
Play Sound
+ (pronounced as Plus) is the debut studio album by singer-songwriter, Ed Sheeran. It was released via Atlantic Records on September 9, 2011. It is preceded by the lead single The A Team.
Background and release
[
]
Sheeran signed to Atlantic Records and was signed to Elton John's management team called Rocket, which Sheeran discussed, saying: "Elton walked in and said, 'Where's Ed Sheeran?' I was like, 'Fucking hell! He knows my name!' It's surreal, growing up listening to his music and now he is one of the people who sings my praises and helps my career and rings me up and actually has an interest in me".
Sheeran started performing with the acoustic guitar aged 11 and his love for the instrument was what "got [him] into music and singing". His musical inspirations from an early age surfaced from The Beatles and Bob Dylan, but he noted Damien Rice as a larger influence on his music whom he met after an intimate performance in Dublin. Throughout the production of +, Sheeran knew "how [he] wanted every single song to sound", and because of this they only took around one day each to record, with the final product featuring "the same sound", which he described as an achievement. The album was released on September 9, 2011. [1]

Singles
[
]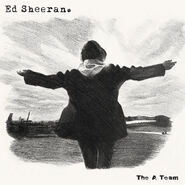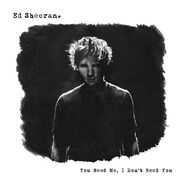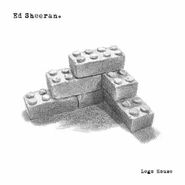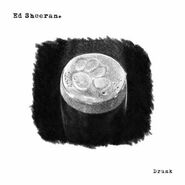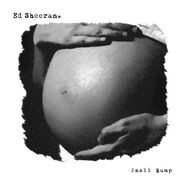 Critical Response
[
]
+ received positive reviews from critics. At Metacritic, which assigns a normalized rating out of 100 to reviews from mainstream critics, the album received an average score of 67, based on 9 reviews, which indicates "generally favorable reviews". [2]
Commercial Performance
[
]
For the week of 18 September 2011, + debuted atop the UK Albums Chart with first-week sales of 102,000 copies. + debuted at number five on the Billboard 200 in the United States, selling 42,000 units in its first week. [3]
Tracklist
[
]
| No. | Title | Writer(s) | Producer(s) | Length |
| --- | --- | --- | --- | --- |
| 1. | "The A Team" | Ed Sheeran | Jake Gosling | 4:19 |
| 2. | "Drunk" | Sheeran, Gosling | Gosling | 3:20 |
| 3. | "U.N.I." | Sheeran, Gosling | Gosling | 3:49 |
| 4. | "Grade 8" | Sheeran, Robert Conlon, Sukhdeep Uppall | Gosling | 3:00 |
| 5. | "Wake Me Up" | Sheeran, Gosling | Gosling | 3:50 |
| 6. | "Small Bump" | Sheeran | Gosling | 4:19 |
| 7. | "This" | Sheeran, Gordon Mills | Gosling | 3:16 |
| 8. | "The City" | Sheeran, Gosling | Gosling | 3:54 |
| 9. | "Lego House" | Sheeran, Gosling, Chris Leonard | Gosling | 3:05 |
| 10. | "You Need Me, I Don't Need You" | Sheeran, Gosling, Leonard | Gosling, Charlie Hugall | 3:40 |
| 11. | "Kiss Me" | Sheeran, Julie Frost, Justin Franks | Sheeran, No ID | 4:41 |
| 12. | "Give Me Love" | Sheeran, Gosling, Leonard | Gosling | 5:26 |
| 13. | "The Parting Glass" (hidden track) | Traditional song | | 3:01 |
Deluxe edition bonus tracks
[
]
References
[
]